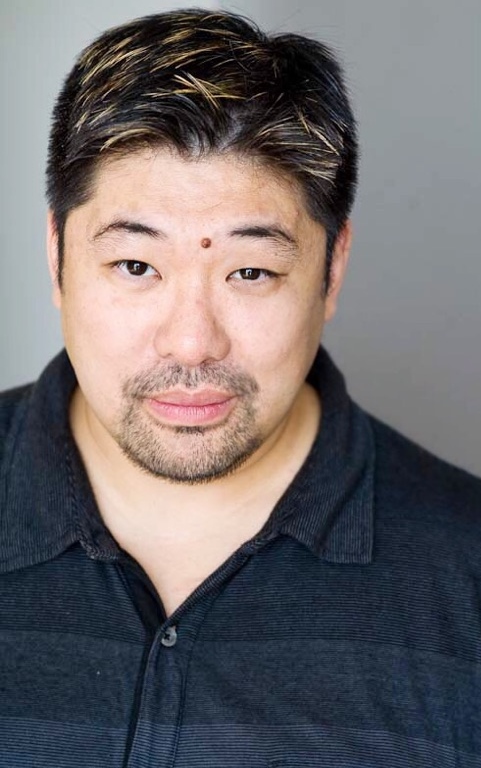 Jonathan Lim


Director / Producer
Jonathan Lim is a graduate of Beijing Film Academy and New York Film Academy.
Jonathan has over 10 years' experience in Film and Television in the Chinese market. He has created and produced several ongoing TV series for such international companies as the NBA, World Poker Tour and Sony Pictures Dr.Oz.
In 2009, Jonathan Lim wrote and directed his feature film "SLAM" which was acquired and distributed worldwide by Sony Pictures Television.
In 2010, Jonathan Lim co-wrote and directed Sony Pictures "Sophia's Diary", an interactive web/TV drama series which successfully grabbed a viewership of over 100 million viewers in Mainland China.
Jonathan Lim has recently completed his first US-China co-production Romance Mystery Thriller "Pali Road" The film is scheduled for Theatrical release on April 29th.
Da Xing Zhang


Producer
Daxing started his film career 30 years ago in China. Moving to the U.S. in the `1990s, he was the first mainland Chinese national working in Hollywood on the production and producing side, successfully brokering deals between Chinese/Hong Kong talent and major studio projects such as Sony's Charlie's Angels (I & II), 20th Century Fox's Daredevil.
Daxing has a strong background in co-production project development. As a creative producer, he was a co-producer on "Red Cliff", a $70 million dollars endeavor by Director John Woo in 2007, and the key producer and creator of Keanu Reeves' directorial debut picture, "Man of Tai Chi". Daxing's future projects include "Golden Lily" with Jason Statham attached, on which Daxing is an executive producer.
Cathy Lee


Producer
Cathy Lee is a Beijing native who graduated from AMDA (The American Musical and Dramatic Academy) with a Bachelor of Fine Arts.
Cathy Lee started her career as a producer on SLAM the first Chinese Basketball Film about Chinese youth which was theatrically released in China in 2008. The film was acquired and distributed by Sony Pictures Television for International Markets.
Kenneth Burke


Producer
Kenneth Burke has Produced, Line Produced, and UPM'd over 40 films to date. He has the ability to take a creation and translate it to the screen, with budget, keeping to schedules, and maintaining the directors' vision in mind.
Kenneth just recently finished shooting in Hawaii for Crimson Forest and their latest release "Pali Road." He also was responsible for Sony Studios feature film also shot in Hawaii- "Soul Surfer" directed by Sean McNamara, starring Dennis Quaid, Helen Hunt, Anna Sophia Robb, and Carie Underwood. Some of his credits include; "When The Game Stands Tall" directed by Thomas Carter, starring Jim Caviezal and Laura Dern, "Into The Grizzly Maze" directed by David Hackl, starring Billy Bob Thorton, Thomas Jane, Scott Glenn, James Marsden, and Piper Parabo, "Provinces of Night" directed by Shane Taylor, starring: Kris Kristopherson, Val Kilmer, Dwight Yokum, Hilary Duff and Francis Conroy. "Bobby Z" directed by John Herzfeld
Quyen Tran


Director of Photography
Quyen Tran is a Los Angeles based cinematographer who, whether shooting narrative or documentary, always places story above all else.
She began as a photojournalist, receiving international attention for her images of the 9/11 terrorist attacks, which were featured in The New York Times, USA Today, Scientific American, and hundreds of prominent publications.
Her cinematography has spanned the globe–having shot films in South Africa, Thailand, Japan, China, Russia and Vietnam–as well as all over the United States.
Features and documentaries shot by Quyen have appeared at Sundance, Toronto International Film Festival, Tribeca, South by Southwest, and Telluride, among many others. Her most recent short film, SMILF, won the 2015 Sundance Jury Award for US Fiction.
In her time away from set, Quyen is an avid gardener, cook, martial artist, jam maker, and mother.
Jason Schmid


Editor
Jason has worked in Hollywood for over 20 years in virtually every capacity in the business. His gift for story telling has made him a sought after editor in the independent feature film world and his edgy TV concepts are in development at numerous networks. Jason also finds ways to branch out and explore his creative life in the world of Branded Entertainment as the Creative Director of Blue Apples Media. He combines his knowledge of modern technical filmmaking techniques, his deep appreciation for classic filmmaking styles, and his constant study of the acting process to guide his ever-evolving style and to bring a fresh take to marketing, advertising, film, and TV. When he is not working, Jason can be found in Los Angeles, working.
Jeff Marsh


Composer
Jeff Marsh is a Los Angeles based Composer, Orchestrator, and Conductor. He has conducted and recorded with the London Philharmonic, Slovakian Philharmonic, Prague Symphony, San Francisco Symphony, San Francisco Opera, Northwest Synfonia in Seattle, and many recording sessions in the Los Angeles area.
Jeff started his professional career composing scores for feature films. Currently, Jeff is active in the Movie Trailer and Video Game Industries.
Recent clients include Disney, Lucas Arts,
Electronic Arts, Sega, and Marvel.
Jeff has conducted his music on the scoring stages of Sony, Universal, Warner Bros., Skysound at Skywalker Ranch, Bastyr University, Angel Studios in London, and Abbey Road.
Michael Hothorn


Casting Director
Michael Hothorn has been casting feature films for more than a dozen years, both as an independent casting director and at the studio level during his tenure as Director of Feature Casting at 20th Century Fox. Michael specializes in international co-productions and his current credits include features in Argentina, Australia, Canada as well as the United States and multiple television series produced for both the US and the UK.
Doc Pedrolie


Writer
Currently a Screenwriting Instructor at New York Film Academy's Los Angeles campus, Doc received his MFA in Screenwriting from UCLA where he won the Alfred P. Sloan Fellowship and Jack Nicholson Prize in Screenwriting as well as the 2010 UCLA Screenwriters Showcase for his TV pilot, BOSS.
Doc pitched and developed projects at Sony, Warner Brothers, Paramount, Universal, Fox, Fox 21, Jerry Bruckheimer, Parkes/MacDonald, Brillstein, and Gaunt Television. Before that, Doc worked as a story analyst for Amazon Studios for seven years.
Doc co-scripted COME SIMI for director/actress Jenica Bergere (SHAMELESS, SAFETY NOT GUARANTEED) which was released digitally by The Orchard in November, 2015 after an award-winning festival run. Currently, Doc is developing a one-hour drama series with director Craig Goodwill (PATCH TOWN, the upcoming SADIE).